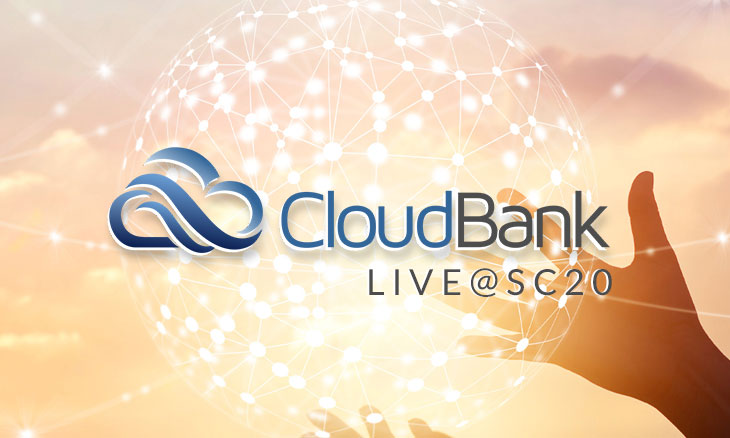 Live at SC20: CloudBank
Thursday, November 19
10:00 AM - 11:00 AM (PST)  •  1:00PM - 2:00PM (EST)
The CloudBank portal went into operation just a few months ago, so please join us to learn more about how this pilot program will address the NSF's long-term vision to broaden the impact of public cloud computing across all sciences, and help ensure that students entering the workforce and research enterprise will be able to contribute and compete in the global economy. Register using the link below to attend. A Q&A session follows the presentation.
Register for SC20 CloudBank talk
Giveaway (U.S. Residents Only) – Event attendance is required. Following the event, an email with a link to instructions on how to retrieve a CloudBank t-shirt will be sent. Link will be active while supplies last. Giveaway is scheduled to ship the week of 11/30. One giveaway per household.