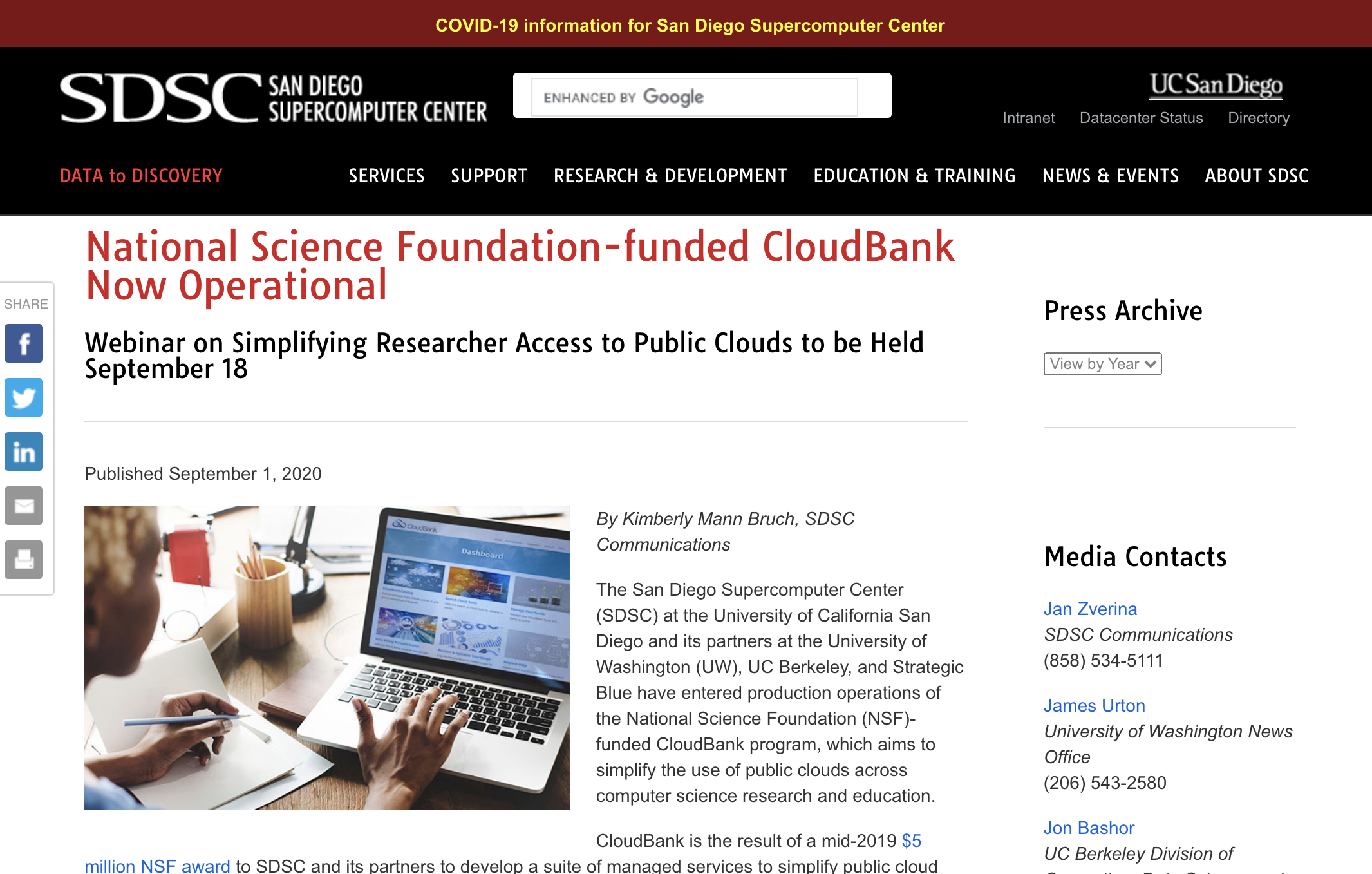 CloudBank entered production operations on August 1st, 2020.
"This transition to production operations is an important milestone for the project and represents the culmination of a lot of hard work by all our partners this past year," said Michael Norman, SDSC director and CloudBank's principal investigator. "I'm excited about where we are now, and look forward to the benefits that this innovative public-private partnership will bring to the research and education community."
Read more in SDSC news, September 1, 2020.